4 Important Things to Consider When Renting a Moving Truck
Looking for ways to cut costs when relocating? Consider a do-it-yourself move by renting a moving truck from companies like U-Haul, Budget, Penske or UPack. A DIY move will not only save you a substantial amount of cash, but it will also give you the flexibility to decide when to begin and end your move.
we've included four helpful tips on renting the best moving truck to suit your needs. Good luck!
Choosing your truck
First, when determining what size moving truck you'll need, make sure to check the company website for details on all of the different sizes they offer. Before renting the truck, you'll need to take into account the size of your home, the number of bedrooms and how much large furniture you plan to pack into the truck. Most moving companies offer everything from smaller 10-foot trucks for studio apartments to larger 26-foot trucks capable of holding over four bedrooms worth of belongings. When choosing a moving truck, don't underestimate just how much stuff you have. Things always end up taking up more room than expected. When reserving a moving truck, make sure it has at least 10 percent more room than you think you'll need. Trust us – it's better to be safe than sorry.
Cost
Moving truck companies will take into account the size of the truck you rent, as well as the distance and duration of the move when giving you a quote. However, be aware that insurance costs, additional fuel, moving supplies and add-on accessories may not be automatically rolled into the quote. One such expense that many people forget about are toll costs. If you're setting out on a long-distance, highway-required drive, you'll need to keep all toll costs in mind. Many people forget to take this into account when computing the cost of their move. If you're planning to rent a very large moving truck – anything 10,000 pounds or more – you may need to stop in at several weight stations along the way. Make sure to check with the rental truck company for more information about  where to find these stations on major highways.
Driving the truck
Driving a moving truck can be tricky – especially if you've never driven a large vehicle before.
Before hitting the road, take a minute to familiarize yourself with the truck and all of its nuts and bolts. Adjust the mirrors, figure out the windshield wipers, and turn the lights on and off. You'll want to make sure these are all working properly before getting on the highway.
Keep in mind that most moving trucks do not have a backseat, so it's best to keep the passenger count at two. A large moving truck may accommodate three people, however.
When driving the truck, make sure that you're prepared to make MUCH larger turns than you might normally make in your everyday car.
Moving Truck Insurance
If you're planning to drive the moving truck a long distance, it may be a good idea to purchase some sort of supplemental moving truck insurance (in addition to whatever auto or homeowner's insurance you already have) to cover possible damage. Different types of moving insurance include: Damage Waivers, Supplemental Liability Insurance, Personal Accident and Cargo Insurance and Auto Tow Protection.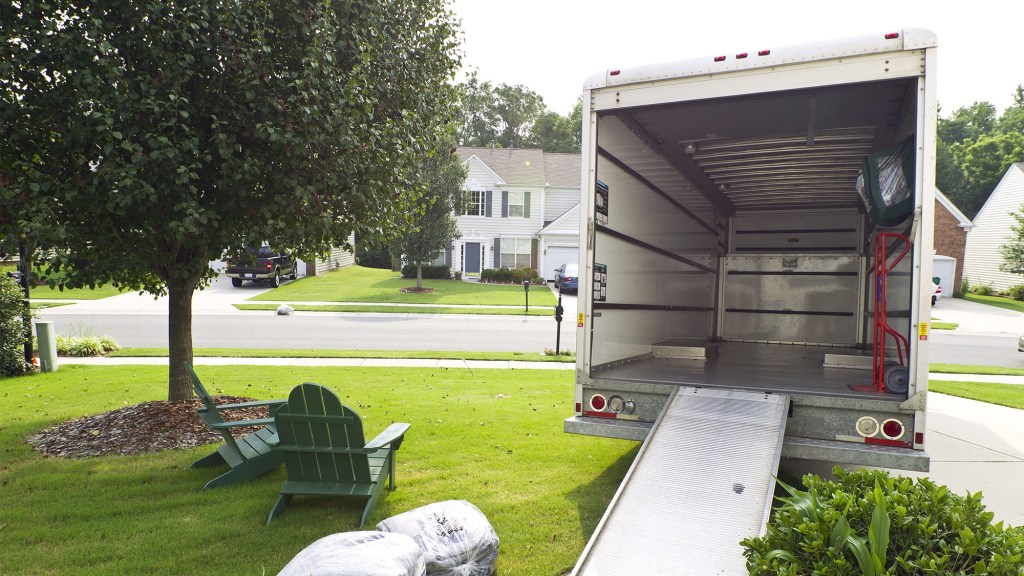 MOVING TRUCK RENTALS VS. PORTABLE CONTAINERS
If you still have to transport your own vehicle, and you'd rather not tow it behind the truck, you may want to consider a moving and storage container service, which can be a cost-effective option once you factor in all the costs involved in renting a truck. Since the container is delivered to your door and then picked up and transported to your new location, this frees you up to drive your own vehicle. Yep. That means you don't have to deal with driving a humongous truck across country. You also get the flexibility to take your time with both loading and unloading so you won't have to race the clock to avoid hefty late fees on a truck rental. For example, PODS portable container service starts with a full month rental, giving you built-in storage with easy access to your belongings — which can come in really handy if your moving dates need to change.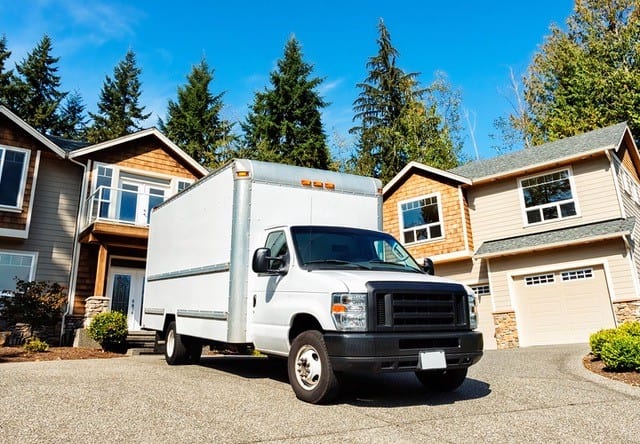 Some things rental trucks won't say
The worst time to rent is when you need us most.
As everyone who's ever rented an apartment knows, leases are typically on a monthly cycle. As a result, say truck-rental companies, when the end of the month rolls around, the options are limited and prices go up.
Our trucks are jalopies.
While having your reservation lost is bad, being stranded on the side of the road is even worse. For years, critics and angry consumers have contended that the reason these mishaps are so common is because rental companies don't do enough to maintain their trucks.
You gotta be crazy to try towing your stuff.
Towing something behind your car, meanwhile, can be convenient, since it lets you move both your car and your stuff at the same time. But it's not without risks. Each year, about 300 people are killed and more than 10,000 injured in accidents involving a car pulling a trailer, according to the National Highway Traffic Safety Administration. While that's a relatively small proportion of total automobile-related accidents, critics maintain that trailers are dangerous. (In contrast, gun accidents, which get much more publicity, kill about 600 people a year, according to the Centers for Disease Control and Prevention.)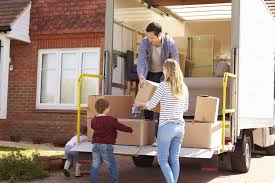 Takes notes, these rental truck tips could save you time and money.
Get online quotes first
Start your search by getting quotes online. Rental rates are typically quoted lower online than over the phone.
Take advantage of price matching
Most of the time companies will beat or match their competitor's quote to earn your business
Avoid peak moving times
Avoid renting on weekends, holidays and at the beginning/end of the month if possible. Prices tend to be lower mid-week and mid-month when demand is lower.
Call the day before
You should book 2 weeks in advance, but make sure to call the day before to ensure your truck is still available.
Get insurance
It's unlikely that your regular auto insurance will cover rental truck accidents. All companies offer affordable and decent insurance options.
Benefits of renting a moving truck
It's the cheapest way to move a household with furniture.
You can move 1 vehicle behind you if you get the proper truck & tow package upgrade.
Your stuff will get to your new home the same time you do.
Additional costs and issues with moving truck rentals
You will have to pay for all the gas, which can add up very quickly.
Insurance is an optional upgrade that you should always purchase.
You will be financially responsible for damages that aren't insured.
Accidents can happen very easily during lifting, driving, and unloading.
There are only 2 or 2 1/2 seats per truck!
Trucks don't have a rear-view mirror, so be careful backing up!
Moving long distances in a rental truck is not fun or comfortable.
These trucks really get blown around by strong wind gusts, so be aware.
Many trucks have speed governors that top out at 65mph
Furniture will shift and slide and break if you don't pack properly.
The AM/FM radio and bad speakers almost make the drive worse.
Driving in crowded cities and trying to park can be a nightmare.
Costs are higher when school is out. (weekends/holidays/summer)
More tips for moving out of state with a rental truck
Keep the gas tank full.  Don't let it get too low through sparsely populated states.
Always purchase insurance to avoid outrageous damage fees!
Make sure to note any dents, scratches, or imperfections with the rental company before leaving the lot so you don't get charged for them.
Drive VERY slow over speed bumps and curbs to avoid damaging your stuff.
Ask friends and family to help you load and unload the truck.
Make sure to pad your furniture and electronics to keep them safe.
Get a thick lock for the back to deter thieves.
Pack your big and heavy stuff low, and lighter stuff up high for the best results.
Don't leave room on the floor for things to slide around.
Move during a week when school is in session for cheaper deals.
Take your time and don't rush things.
All of these things should be factored into your total moving costs before choosing the "cheapest" way to move out of state.  Believe me when I say that the extra time, stress and effort it takes can really make you wish you would have hired the professionals.