Dental Emergency During Quarantine? Here's What to Do Next!
With the Coronavirus spreading in full force, you're probably self-quarantined, as you should be, to help keep you and your family safe. But what happens if you have a dental emergency? With most dentists closed during this time, what should you do if you bite down and crack your tooth or experience extreme pain? Thankfully, your dentist has some tips to help you make yourself more comfortable at home, and they're still ready to treat your dental emergency. Keep reading to learn what you should do if you have tooth pain during this strange time.
Do You Have a Toothache?
A toothache can seem like it comes out of nowhere, however it is usually caused by poor dental hygiene. When plaque builds up, it interacts with bacteria in your mouth to create acids. This can cause decay, but it can also lead to infection in the tooth. If this occurs, you may experience pain and piercing sensitivity. Should this happen, call your dentist right away because you may need a root canal. Your dentist will still perform emergency services during the Covid-19 outbreak to keep you as healthy as possible.
Did You Chip or Break Your Tooth?
One of the activities you may be enjoying during quarantine is snacking. However, a hard bite on the wrong popcorn kernel could fracture your tooth, putting you in intense pain. If your tooth breaks, pick up any pieces, rinse them, and store them in a safe place. Use gauze to ease bleeding and apply a cold compress or a bag of frozen veggies to reduce swelling. If you've lost or broken a crown or filling, you can use dental cement to repair it. However, if you don't have this product, you can temporarily protect your tooth with sugarless gum. Your next move is to call your dentist immediately. Although they are closed, they will still treat dental emergencies to get you out of pain and back to smiling.
Did Your Tooth Get Knocked Out?
You may be engaging in indoor exercise due to the quarantine, however this often limits space and increases risk of dental injury. If a tooth gets knocked out while roughhousing with the family, pick it up by the crown and gently rinse it off. After, store it in milk or water to keep it moist and apply gauze to your mouth if the area is bleeding. Once you've made yourself more comfortable, contact your dentist right away for treatment. The sooner you can visit their office, the better your chances are of successfully replanting it.
Now that you know what to do if a dental emergency happens during quarantine, no need to worry! Remember these tips and that your dentist is still here to help in your time of need.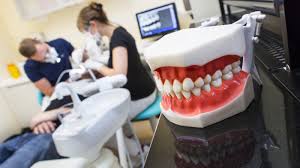 Things your dentist doesn't want you to know
Your  dentist sees you as a profit center rather than a patient.
Everyone gets the business thing.  Football players tell us this all the time…but this is health care and an ethical dentist MUST put the patient first.  That is the real definition of professional.  Dentists who do this usually relate everything to the "time is money" philosophy.  They usually run behind and are over-scheduled.
Your dentist just took a weekend course in an advanced surgical technique—-and you are his Monday morning experiment.
Yes, it's true…we call these dentists gunslingers.  Many procedures dentists do are fairly safe and reversible, but others are way beyond the skill level necessary for performance.  When dentistry is a business and new "profit centers" are available…some dentists go beyond their limitations.
Many dentists are nothing more than tooth jockeys.
That means that they don't look at the whole patient.  Granted, some patients may be satisfied with this standard, but most people go to the dentist for a long-term result.  If a practice is set up to treat single teeth, it's unlikely that the patient will accomplish anything worthwhile.  You know if your dentist is committed to your comprehensive care and long-term results if he does a comprehensive examination which includes the teeth, the gums, the bite and an oral cancer examination.
The dentist uses the cheapest materials available and charges you for "the best."
Dentistry is a blind service.  Look, every business tries to cut down on expenses but at least it should be disclosed.  When the patient goes to a dentist because of price…duh, how do people really think that works.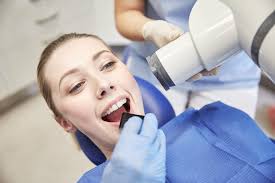 What happens when you visit an NHS dentist
When you see your dentist for a check-up, they will first carry out an examination or assessment. This is the first part of each course of NHS treatment and is included in the Band 1 ($22.70) charge.
You do not have to register with a dentist in the same way as with a GP to receive NHS treatment. Therefore, you should not be asked to have an examination or pay for any private work before being accepted by an NHS dentist.
If you want to have any cosmetic dental treatment, such as tooth whitening, this will be done privately. Ask your dentist how much this will cost.
At your check-up, your dentist will assess your mouth, teeth and gums and advise you how to look after them.

What will happen at your check-up?
At your check-up, your dentist may:
ask you about your medical history and whether you are currently taking any medicine
carry out a full examination of your mouth, teeth and gums
ask about your general health and any problems you have had with your teeth, mouth or gums since your last visit
ask about and give advice on your diet, smoking and drinking
ask about your teeth-cleaning habits and give you advice on the best ways to keep your mouth, teeth and gums healthy
explain any risks, as well as dental costs, of all treatment you may need
discuss with you when your next visit should be
Many of us have got used to going to the dentist every 6 months but you might need to go more often or less often than this depending on how healthy your mouth and teeth are. Your dentist should talk to you about when you should have your next appointment.
If you have problems with your teeth between check-ups, contact your dental surgery to make an earlier appointment.
Information you should find at your dental surgery
When you visit your dental surgery, some information should be clearly displayed:
a poster about current NHS dental charges
the surgery's complaints procedure
a written statement about how the surgery meets the requirements for infection control, health and safety, X-rays and continuing professional development of dentists
In addition, you should be given a leaflet about the surgery and its services. If you cannot find any of the information, you have the right to ask for it.
What your dentist should not do
Your dentist should not:
offer NHS treatment to children on condition that a parent or guardian becomes a private patient
suggest that NHS treatment is sub-standard
make you pay privately for an examination to assess whether you will be accepted for NHS treatment
charge you for missed appointments for NHS treatment
charge you a deposit before any assessment of your treatment needs has been carried out