How does a photo booth work?
When you're organising an event that you want your guests to enjoy at the time and also remember for years to come, a photo booth is a perfect way to make those memories. Not only does the idea of taking a special photo give people the inspiration and motivation to get creative, but the pictures are the perfect keepsake from any special event.
Photo booths are becoming increasingly popular with people who want to add something special to their event. Hiring a photo booth for your wedding or your party is a great inclusion and can be a great way to create memories. They also make great additions to charity events, proms and team-building events as well.
What is a photo booth?
A photo booth is a chance for guests to take the ultimate selfie at an event. No more lopsided, blurry images were taken by people whose arms aren't quite long enough to fit everyone in, a photo booth is a perfect way to take a picture of an individual or a group that everyone can enjoy.
You can set up your photo booth wherever you want, so you can encourage your guests to take pictures as they arrive, set up a spot where they will be able to gather in groups or catch people as they move from one area to another.
Unlike organised activities or planned entertainment, a photo booth can be used at any time during the event, so guests can wait till the mood strikes or take a moment when they are surrounded by friends to capture a special moment.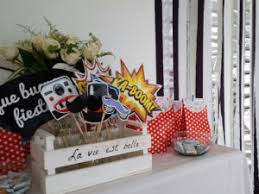 Size of photo booth
Pixpod photo booths are 1.87m (6'2") long, 1.99m (6'6") tall and 1.26m (4'1") wide, so you will need a flat space around 3m (10ft) squared to set one up with room for a small table next to the pod and space for your guests to gather around and wait their turn.
You may think that your choice of venue rules out using a photo booth, but you might be surprised at where they can be delivered. Photo booths are transported in wheeled flight cases and boxes which can fit through any standard door, meaning that even the most intimate venue can accommodate one quite happily. So long as the ceiling is at least two meters high, and there is a spare 13 amp power socket available, you can have a photo booth almost anywhere.
Photo booths take four pictures, four seconds apart and within 20 seconds you have a high quality 6×4" image in your hand.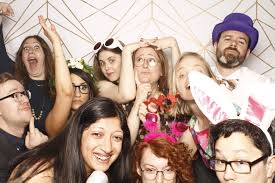 Special Effects
There are plenty of special effects available to personalise your photo booth from our library of different backdrops, or you can use your company logo or a scene specially designed for your event.
A photo booth can be set up to your specification, with props, accessories and green screens that will really add to the fun. You can have custom printing on the edge of your pictures, order additional sets of prints, view all images online after the event or even project the pictures from the booth so that the images can entertain your guests as they are taken during your event.
There are a number of different pods to choose from, including plain black or white, sparkly pink and blue and even leopard print, so you can choose a booth which will complement your event's theme or colour scheme. You can also choose from a range of full-sized props to give your photos that little something extra.
Even with an official photographer, cameras on tables and guests taking their own pictures, it can sometimes be difficult to get the kind of pictures that you really want. A photo booth is a perfect way to ensure that you get plenty of pictures of your guests having a great time at your event so you can create lasting memories for everyone involved.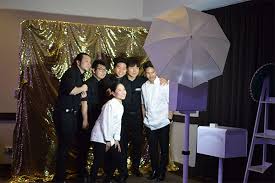 Why rent a photo booth?
Having a photo booth at your event will be the ultimate hit and life of the party! Our photo booth provides a very unique and entertaining experience that everyone, from young and old, will enjoy! The photo booth print your guests take home will serve as a great reminder and party favor of your event.
What are the dimensions of the photo booth?
The booth itself is adjustable. We can be as small as 6 ft x 6 ft or as large as 8 ft x 8 ft. The height is always 7 ft. Additional space is required for a table for the memory book and prop box. Generally speaking we would need 15ft x 20ft place for the booth.
How many people can fit in the photo booth?
A lot, that is why we are so popular! Five to six people can fit comfortably in the booth. We have experienced 8-10 people in the booth at one time. Our record is 21!
Do you use a closed booth or an open air photo booth?
Typically we use a closed booth, meaning there are four walls around the photo booth.  We have the option to do both styles, so just ask.
Does the photo booth print out photos immediately?
Yes, we always print your photos! Instant gratification is a very important part of the fun factor and DY Photobooth prints your photos every time! After your guests leave the photo booth, their pictures will be ready in about 15 seconds. Our high resolution prints are high gloss and excellent quality.
How many copies of the photo strip do we get when we take a photo?
Everyone who is in the photo, gets a photo, every time!  At DY Photobooth, we feel that a photo booth is not really a photo booth if you don't have the photo strip to take home with out… then it would just be a photo shoot.  We offer an instant gratification with a copy of the photo strip for each person taking a photo. How fun is that?!