How to Choose the Right Plastic Surgeon
For women considering breast augmentation, breast lift, breast reduction, or even breast revision surgery, the process of choosing a surgeon can be difficult and sometimes overwhelming. In Australia, the number of specialist plastic surgeons has risen to over 400, and this is before taking into account cosmetic surgeons who are also approved practitioners of breast surgery. With so many different aspects to consider, and so many practitioners to choose from, how can you be sure you're making the right decision? This blog post is intended to provide prospective patients with a useful guide to choosing the right surgeon for them
Your choice of surgeon will determine your safety, your aesthetic outcomes, and the short and long-term care you receive. It's important then, that you do your research and ensure you're in the best hands possible! While there are many online forums available to patients, it's important to do your own objective research as well to ensure the surgeon you are considering is qualified, experienced, and prioritises patient safety.
Plastic vs. Cosmetic
The first aspect to consider in your research is whether the surgeon is a plastic or cosmetic surgeon. The Australian Society of Plastic Surgeons and BRAS Clinic in Brisbane provide a helpful infographic to highlight the distinction between these two professions, and to emphasise the importance of choosing a plastic surgeon.
Aesthetic Outcomes
A great way to initially narrow down your options is to begin with online research and find the plastic surgeons whose before and afters catch your eye. Do they have an established gallery with a variety of patient anatomies?  Do they have social media with photos of their patients? Choose your top 5 practitioners in your area, and short-list them to send an enquiry or continue your research
Experience
The next question you should be asking is how many years experience the surgeon has. This will help clarify which practitioners are more established. In particular, you should be asking how many patients have undergone your chosen procedure with this surgeon to ensure you're choosing a specialist in the field. For example, Dr. Philip Richardson has 12 years surgical training, 16 years experience as a practising plastic surgeon, and has performed over 5,000 breast surgeries in the past decade. This is an example benchmark that you may hold your surgeon to when considering their level of expertise.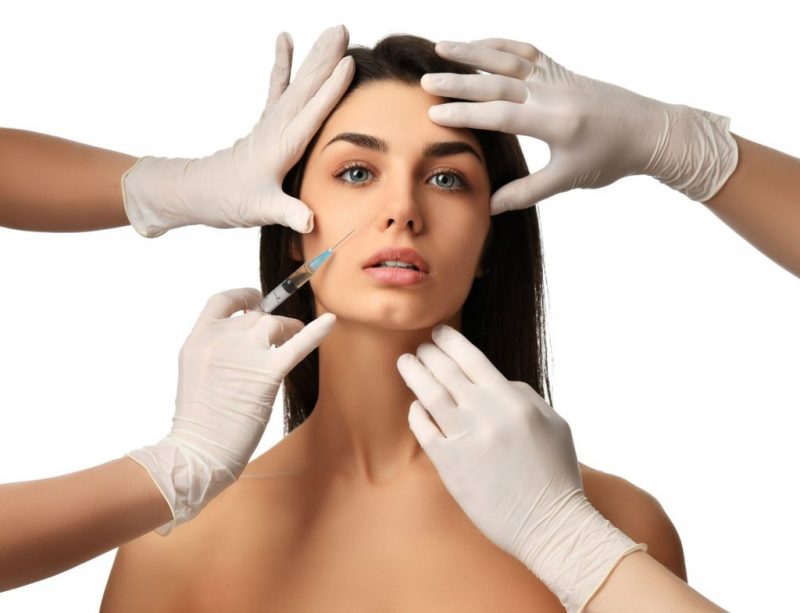 WHAT IS PLASTIC SURGERY (AND HOW IS IT DIFFERENT FROM COSMETIC SURGERY?)
In layman's terms, plastic surgery is the practice of reshaping, altering, or repairing parts of the body for aesthetic or reconstructive purposes. The word "plastic" is derived from the Greek word "plastikos" which means "to mould". Aesthetic plastic surgery aims to change the appearance of a body part, such as the breasts or body. Its core focus is enhancing the appearance
What's the difference between cosmetic and plastic surgery?
You might think the two terms are interchangeable, and while they might seem similar, there are some very clear differences between the two – differences that you, as a prospective patient, ought to know!
Education and training
It's critical you closely examine the credentials, memberships, and education of your plastic surgeon. Look for a surgeon who is a member of associations including FRACS (more on the importance of FRACS below!), ASPS, and ASAPS.
Comfort and courtesy
Does your plastic surgeon (and the entire team) offer you courtesy and respect? Our caring team acknowledges the uniqueness of every patient who walks through our doors, and our care extends beyond your procedure through post-operative appointments and a steadfast support network.
Past experience
Does your surgeon have a wealth of experience performing a range of procedures? Additionally, do they demonstrate a wide range of technical skill to apply to a single procedure? This shows you that they have a commendable skillset to best suit each individual patient's needs.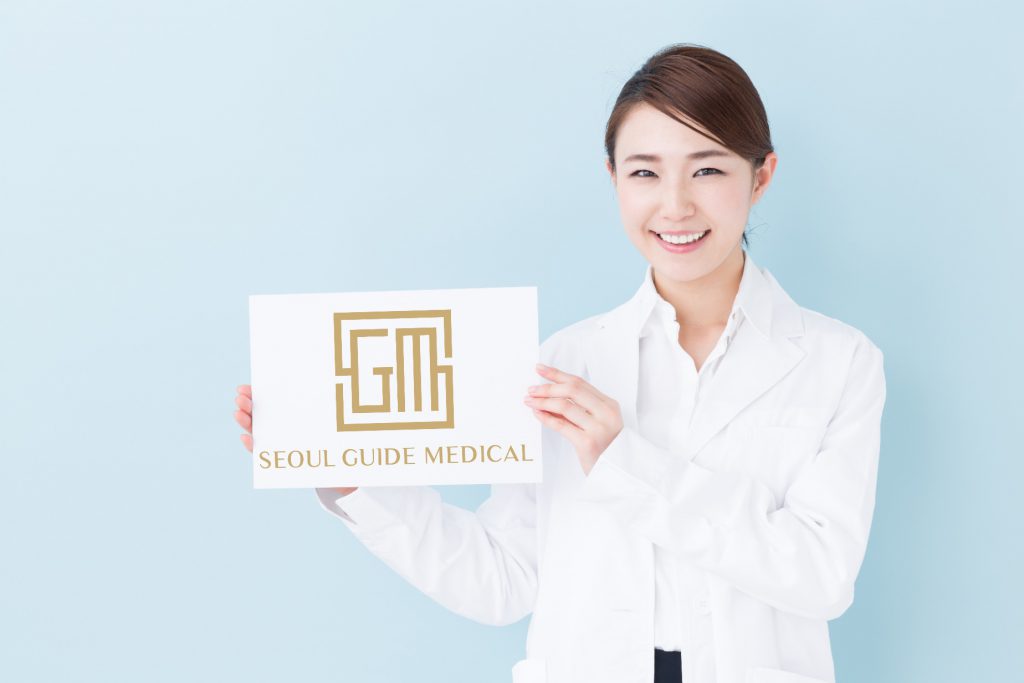 Korean Plastic Surgery Explained
Plastic Surgery in Korea is a Normal Part of Life in Korea
Korea has the highest rate of plastic surgery cases per capita in the world. A 2014 study found that there were 980,000 recorded cases of plastic surgery in Korea which equals to 20 procedures for every 1000 people. In Seoul, polls show that 1 out of every 3 women between the ages 19-29 have had some kind of cosmetic or plastic surgery procedure done. The general feeling here is that if it doesn't hurt anyone and will improve your life, then why not? If you are Gangnam Station, you will often see people who have recently had surgery walking around, shopping, eating and no one bats an eye. It's all accepted and even admired. Think about it this way. If you want to lose weight or get more muscle you, you exercise. If you want to portray a certain image, you dress for that image. People exercise, wear clothing and makeup in an attempt to look the way they want to look. In Korea, a natural extension of this is plastic surgery as people here see it as no different from makeup, exercise or clothing. It is an upgrade to your life and something that will make your life better.
Why Are Korean Doctors so Good?
First, the education system here is perhaps the most competitive in the world. It starts from pre-school and intensifies to the hardest university entrance exam in the world (the Korean version of the American S.A.T). If you wish to be doctor, you need to be in the top 1% of your entire education career. There is a saying here that a doctor is genius and a genius is a doctor. Once you are doctor, only a few are chosen each year to become plastic surgeons and these are the top 1% of the top 1%.
Second, because plastic surgery is normal in Korea there is a huge supply of patients. This means that doctors are constantly doing the same procedures day in and day out and thus can become experts in their field. Although some doctors remain general plastic surgeons, the best doctors specialize in one or two procedures while still being able to do others. For example, the best breast augmentation doctor will spend 90%-100% of his time doing breast augmentation or related procedures. Korean doctors work 6 days week doing the same procedures over and over. Multiply that by 10 years of experience and you now have the absolute top doctors in the world.
How Are The Prices?
In short, the answer is that prices are pretty good. If you want the cheapest plastic surgery possible then we highly suggest you wait until your budget increases enough to get an expert to do your procedure. This is your face and body after all that we are talking about and you should treat yourself with care. We have seen patients go to places like Thailand for 500 USD rhinoplasties only to be left very disappointed and needing much more expensive revision rhinoplasty revisions. In fact, a large percentage of our customer base comes from either super cheap surgeries done in other countries or surgeries done by doctors who are not specialists (and these patients are often from more advanced countries where the fees are higher than in Korea). This doesn't mean Korea has the highest pricing in the world either. The pricing is very reasonable for what you are getting. In many cases, the pricing is less or similar to what you will get in other advanced countries like the United States, Canada or even in Europe. In some cases the costs are half of those in other countries. Korea has developed economies of scale and so the pricing is reasonable while maintaining the highest quality and results on earth.
How Do I Choose The Right Doctor For Me?
First, there are over 500 plastic and cosmetic surgery clinics located in Gangnam-gu (a district in Seoul), which is just a few kilometers big in size. The best doctors and clinics for plastic and cosmetic surgery are located here so the first thing to check is where the clinic is located. If it is located at Gangnam Station for example, then you know you are looking in the right place. The closer it is to an exit of Gangnam Station, the better the clinic has to be in order to maintain their customer base and being to pay their extremely high rent fees. In Korea, only the best of the best can afford to stay in places like Gangnam Station because if they are bad at what they do, the word spreads quickly and the clinic can't survive (remember that Korea has the fastest Internet on earth and 99.9% of the population is connected to the web). Location is important!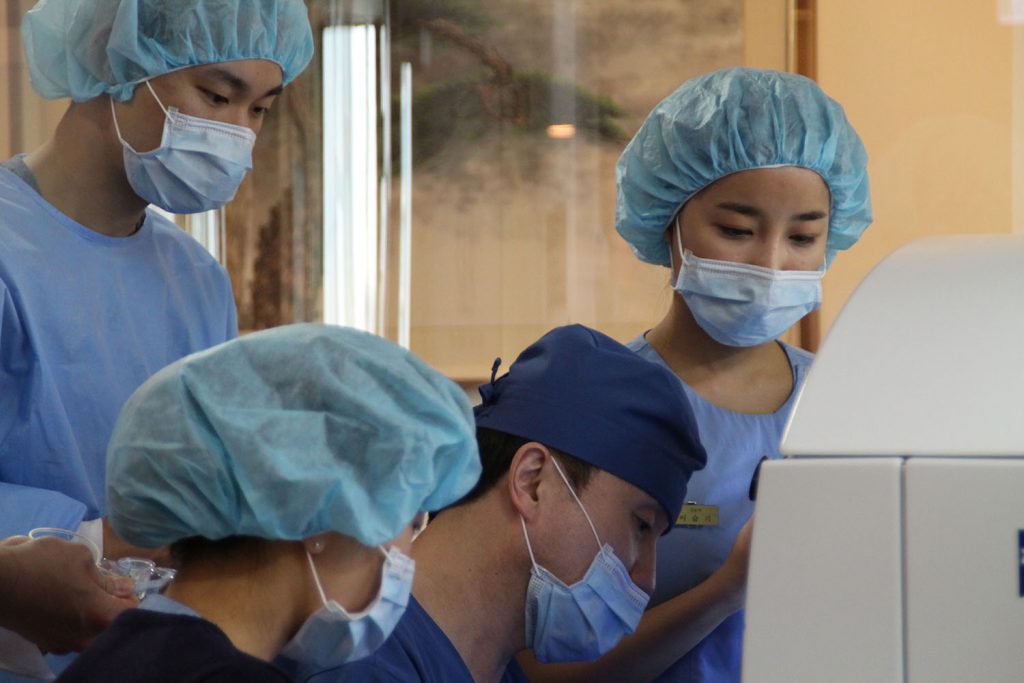 Plastic surgery
Plastic surgery is used to repair and reconstruct missing or damaged tissue and skin. The main aim of plastic surgery is to restore the function of tissues and skin to as close to normal as possible.
Plastic surgery can be used to repair:
abnormalities that have existed from birth, such as a cleft lip and palate, webbed fingers, and birthmarks
areas damaged by the removal of cancerous tissue, such as from the face or breast
extensive burns or other serious injuries
Availability of plastic surgery
Reconstructive plastic surgery is usually carried out free of charge on the NHS. But availability varies around the country and is determined by local clinical commissioning groups (CCGs).
The main techniques used during plastic surgery are:
skin grafts – where healthy skin from an unaffected area of the body is removed and used to replace lost or damaged skin
skin flap surgery – where a piece of tissue from one part of the body is transferred to another, along with the blood vessels that keep it alive; it's called flap surgery because the healthy tissue usually remains partially attached to the body while it's repositioned
tissue expansion – where surrounding tissue is stretched to enable the body to "grow" extra skin, which can then be used to help reconstruct the nearby area
As well as these techniques, plastic surgeons also use many other methods, such as:
fat transfer or grafting – where fat is removed from one area and inserted in another area, usually to correct unevenness
vacuum closure – where suction is applied to a wound through a sterile piece of foam to draw out fluid and encourage healing
camouflage make-up or cream
prosthetic devices, such as artificial limbs
Find a Surgeon
Changing your appearance, should be positive but it should not be undertaken lightly; it is very important that you put careful thought, questioning and consideration into your choices
Whilst everyone hopes cosmetic surgery will have positive outcomes, some changes may not please you in the future and may not meet your expectations.  It is crucial to have guidance to assist you in making the most informed decision about whether to go ahead with surgery, and if so, which surgeon to choose.
To be safe and sure it is important to choose a surgeon with the appropriate training, skills and experience.  All BAAPS Surgeons have the highest level of training and qualifications, are all on the GMC Specialist register are committed to excellence in Aesthetic Surgery