Why Should You Do Exterior Residential Painting?
Top 3 reasons to invest in house painting
You've finally decided to change something about your home and want to start by reviving the exterior facade with a new color. A proper house painting project will change the look of your home for better and leave a great impression on anyone that comes by. Most people have their houses re-painted simply because the old paint gets damaged by the weather with every passing year, resulting in moisture. This moisture can be disastrous for the exterior paint and cause it to crack. But, that's only one of the reasons why you should schedule professional house painting sooner rather than later.
Increase your home's value
It might seem unrealistic, but a nice paint job can increase the value of your home significantly. Pick the right colors that will make your house more noticeable and complement your garden seamlessly. Decide which color scheme you are going to use and stick to it. For example, if you start with a light main color, paint the whole exterior using only light colors. Don't forget that the colors should match the environment and go well with other materials, including the roof, bricks and stones.
Improve the ambiance
Old wall colors can be disappointing and make you feel depressed. This should serve as a clear signal that you ought to do some painting and improve the ambiance around your house. It is only natural to have tacky wall colors if you are a smoker or you can't imagine your life without pets. A new paint job can have a very refreshing effect on everyone living in your home. Also, it is excellent for promoting hygiene and overall satisfaction. Pick colors that will cause feelings of affection and warmth in your house, like green, yellow and orange.
Affordable investment with great benefits
Decorating the exterior of your home can be expensive if you pick the first house painting company you come across. Therefore, you should spend some time searching for an affordable painting service that is dedicated to offering quality paint jobs at all times. Many experienced companies are willing to provide you with the labor, materials and tools you need at an affordable price.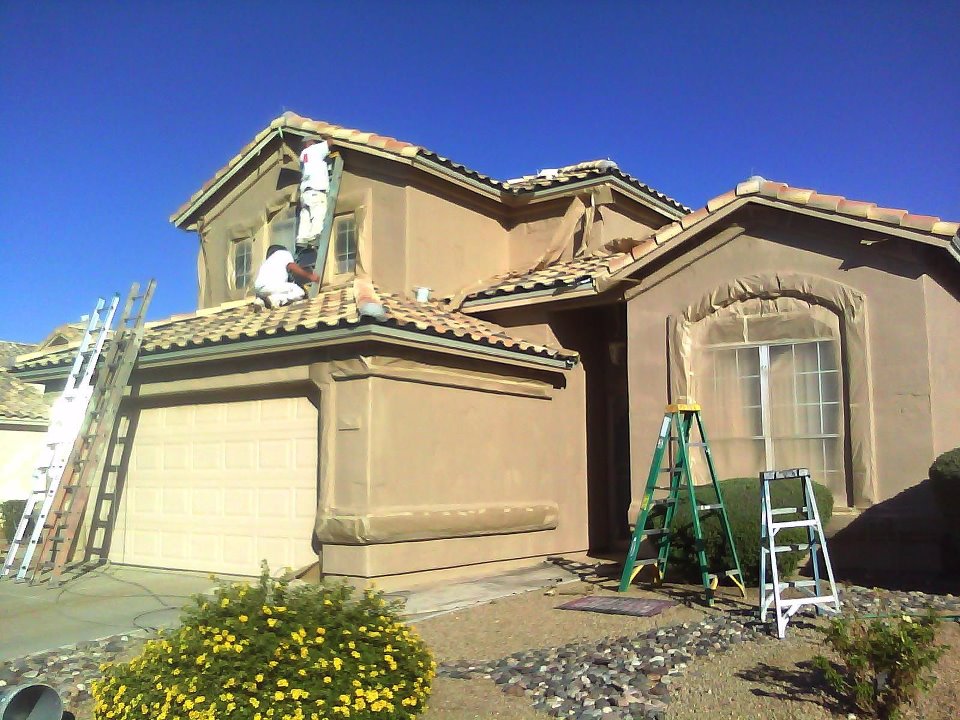 HOW OFTEN SHOULD YOU PAINT?
Unfortunately, there is no set timeline for all, since every home is different. There are some rough guidelines you can follow, but there are several factors that can change the timing pretty drastically. Most experts say that you'll need to paint every five to ten years, depending on factors such as where you live, climate and weather, and the previous paint job.
Also, keep in mind that every surface will be a little different. For example:
Wood siding – every 3-7 years, or every 4 years if it's stained
Aluminum siding – usually about 5 years
Stucco – typically lasts 5-6 years
New types of materials – these usually need to be touched up less often; for example, cement fiberboard siding can go 10-15 years before repainting
Brick – if it's not painted, it only needs occasional cleaning; if it's painted, it can last 15-20 years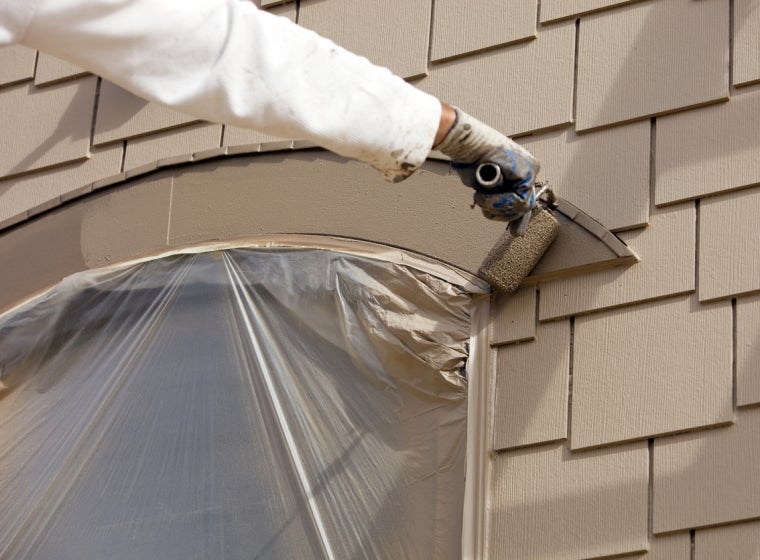 Painting The House: Should You Hire a Professional?
The paint might peel, the color fades, or maybe it's time to refresh the exterior appearance of your home. Is this a project you can do without a pro?
If you are used to doing renovations yourself, painting the exterior of your home may be a natural money-saving project. But before you start positioning the ladder, here are questions that you should review
Have you painted before?
Knowledge of painting techniques is important. People tend to overbrush, extending paint too far and not putting on a thick enough coat. Sprayers can put on a lot of paint in a hurry but require skill to use. If a house incorporates several colors, that design feature requires more skill in "cutting in," where the colors butt up against each other.
Do you know your paint needs?
Estimating paint needs will be more difficult for a DIYer. Homeowners can use Valspar's online paint calculator. Experts also suggest talking with knowledgeable paint retailers. They can provide advice for many painting problems or direct you to experienced pros.
Can you physically handle the job?
Being able to physically handle the job is a consideration. The mind may be willing, but painting an entire house requires a certain amount of fitness. It's physical work and takes arm and upper body strength. Climbing up and down ladders for prep and painting also figures in.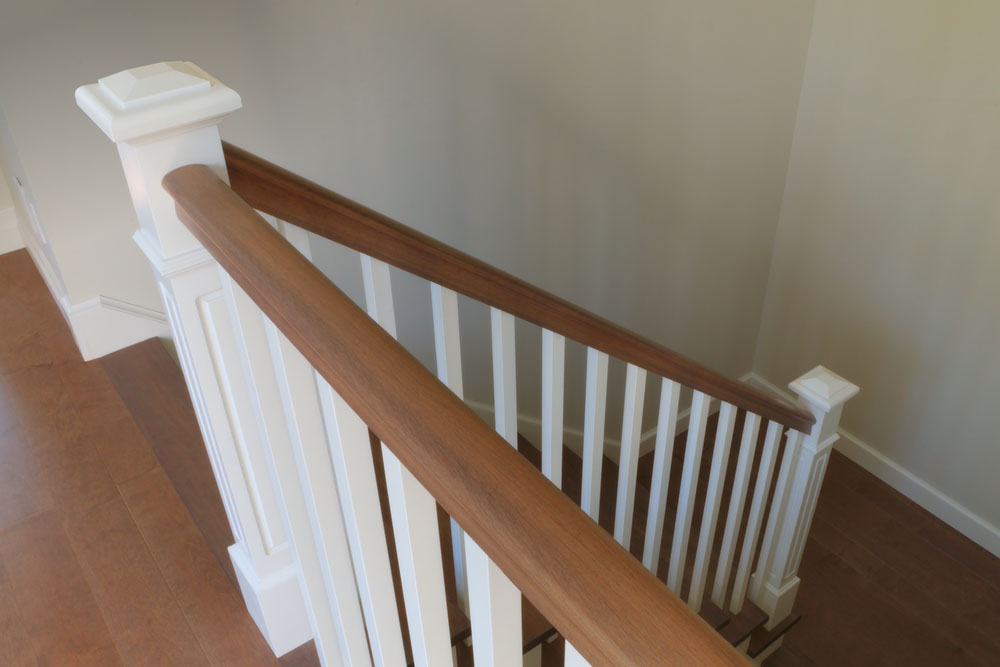 5 Reasons You Should Invest In Professional Painting Services
When it comes to painting the exterior or interior of your home, it is recommended that you hire a professional painting company as opposed to attempting the task yourself. There are numerous benefits you can reap from hiring professional painters. It isn't easy to paint a home on yourself, as it is a demanding and stressful job. In addition, you are prone to making mistakes that may leave the interior or exterior looking unattractive.
Below are just seven reasons you should seriously consider investing in professional painting services.
Structural Stability
A professional painter will be able to detect rot or decay within your housing structure. Even the smallest weaknesses within the structure of your home can significant affect your home over the long run. A professional can advise you on how to fix these structural defects prior to the painting process beginning.
If water or moisture enters the walls through structural weaknesses, it can result in rot or mold growth. Quality painting can help protect the structure of your home against water and moisture. A professional painter will be able to recommend a reliable construction crew to repair the structural issues that may fall outside of their expertise.
Familiarity With New, On-Trend Colors And Patterns
Deciding to paint your home gives you the chance to bring new colors or patterns into your home. By investing in professional painting services, you have the opportunity to work with someone who is familiar with how well certain colors or patterns will work in your home and with each other. A professional is capable of offering solid recommendations and advice on suitable color schemes. Also, professionals utilize back rolling or back priming in effective ways, in addition to high-quality paints that will allow the home to withstand various weather conditions and UV rays.
Perform Surface Preparations
It's important that you, as a homeowner, understand that thorough preparations are necessary for a painting project to be successful. These preparations include carpentry work, rot repairs, sanding, patching, and more. This process ensures that the painting lasts longer and looks higher quality once complete.
Timely Completion
A painting company has a team of painters who work together to ensure that your project is completed within a predetermined timeframe. In the end, you will have more time on your hands to focus on designs, decorations, and other things. If you were to do the paint job yourself, you may be painting for weeks or months. However, with professionals, if you let them know when you want the job completed, they can generally have it done within that timeframe. Delays can happen, but they are generally due to the need for major repairs like rot or decay. Regardless, most professionals can work within a set timeline, allowing you to return your normal routine.
Cleanliness And Longevity
A thorough paint project consists of implementing a number of containment strategies. A professional will make certain that there are no messy flakes, chips, or debris. An adequate paint job can hold up for years, but the type of longevity requires a solid paint job from the get-go as well as essential steps to be taken to ensure the desired results are achieved—and only a professional painting service has the ability and resources to ensure that your dream can truly be realized.
Things You Must Know When Painting a House Exterior
Consider Mother Nature
Plan ahead when painting. The time of year is key, so understand your local weather patterns. Select a dry time of year when there is little rain and lower humidity. Paint needs time to dry and will not adhere to surfaces that are not dry.
Quality Over Price
Better quality paint means you will paint fewer times over the years, and you'll get better coverage when you do paint. Paint technology has improved dramatically in the past few years, with colors guaranteed to last longer than ever before. You may be tempted to skimp on paint to save money up front with a cheaper brand, but you're bound to have trouble and eventually pay more in the long run.
Paint Doesn't Stick to Rotten Siding
Rotten wood and siding material are nearly worthless to paint, as they will do nothing but to continue to deteriorate. You have a couple of options. Replace the siding or wood trim with new components, or in the case of small areas, use a wood hardener and match with an exterior filler product, such as a wood filler. Be sure to prep and sand either one prior to painting.
Use Primer
The rule of thumb has always been to apply a good coat of primer, sand, then apply your color coats. This is still a good rule to follow, but new paint technologies have combined primer and paint into one product, which manufacturers assert will cut down on the number of coats you will have to apply. This newer paint is more expensive, but may be comparable to the purchase of separate primer and paint. Look at reviews of these newer paints, particular from folks that have used it in your area.
Seal It Off
Properly close your paint containers with their lids after you finish for the day to keep the paint from drying out. Use a rubber mallet to lightly hammer the lid shut. You can also add a plastic wrap film over the opening to ensure a tight seal.