What You Should Be Looking for in a Wedding Planner
every bride needs someone reliable to lean on when it comes to planning a kickass wedding. Often that means going beyond your family and friends and hiring a professional. So, how can you find a good wedding planner match: someone with the same priorities and overall vision? Here's what to consider when interviewing potential wedding planners.
A Free Consultation
A face-to-face meeting is imperative when it comes to hiring a wedding planner. Seeing someone's work online or having a good phone conversation is one thing, but meeting them in person and really getting to know them can confirm or challenge what you might have already thought. "Professional wedding planners will offer a free consultation so they can get to know you and your wedding vision and determine if they're a good fit for you," says Kinsey Roberts of Vista View Events.
The Planner's Personality
It's super important that you find someone whose personality clicks with yours, says Viva Max Kaley of Viva Max Weddings. Just think about how much you'll be communicating with and seeing this person throughout a potentially stressful wedding planning process. "They're going to be a part of your life in a very saturated way for a short amount of time," Kaley says. So you'll want to be sure you're very comfortable with your planner and how they listen to you and speak to you. There should be a solid rapport and an element of trust there.
The Planner's Individual Background or Experience
Each planner has their own unique skillset and some may be better suited to the type of wedding you're hoping to plan. "If you're very focused on design, colors, and floral—and you know you want help from someone who's also very visual—it would make sense to choose someone whose background aligns with your needs," Kaley advises. Or if food is your first priority, then a planner who knows the ins and outs of the catering business or used to be a chef might be a good choice. Of course, many planners have a diverse body of experience to draw from, but you should try to work with one who also emphasizes the aspects that you think are the most important.
What Services Are Included
Spend a little time thinking about what services you'll need for your wedding, then find a planner who can fulfill those needs. Some planners offer all-encompassing packages whereas some are more a la carte. You may only need a day-of coordinator to help everything run smoothly, or you may prefer an expert to help walk you through every step of the way while planning your big day.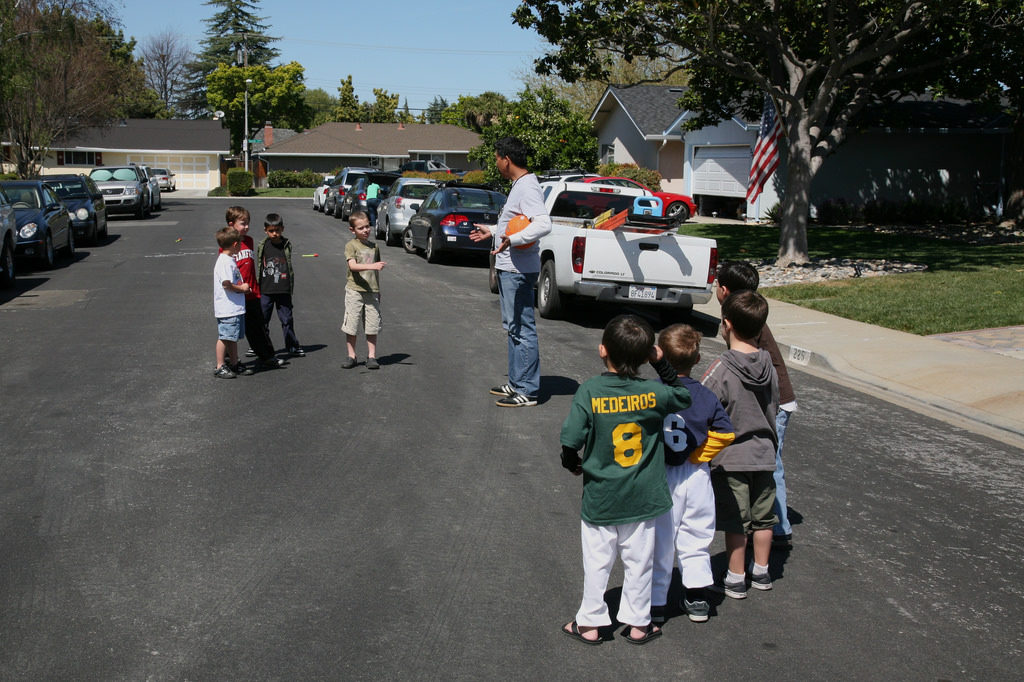 How to Choose Vendors
choosing which vendors to hire for your event is a bit like choosing which buddies you want on your kickball team. The stakes are high, the decision is final, and the stories of what happens next could live on for a long time. But assemble the right coalition of vendors, and you'll have an event that will impress them all—even your childhood kickball nemesis
Make a Short List in Short Order
The fastest way to narrow down the seemingly infinite list of your city's event vendors? Vetting the quality of their operations from the quality of their online presence. Director of Operations Bryan Jayne says, "When choosing a vendor, the first thing I do is go on their website. How does it looks? Is it well designed? Are they showing original content and ideas? To me, putting thought and care into your website shows me you take yourself and your work seriously. In a world where most people's first interaction with a person or business is a digital one, a good online presence is so important."
Evaluate Reviews
Next, take your list of gut-check-friendly vendors to your favorite review site, like Yelp or the Better Business Bureau. Watch out for red flags, like frequent mentions of no-shows, or reports of inappropriate behavior. And look at pictures! Bryan explains, "It can get tricky trying to determine quality online, so I keep my eye out for as many photos as possible. And preferably real-world photos instead of studio shots." Then ask around. Ask friends or colleagues who have done business with similar vendors to look at your list and give their thumbs up (or thumbs down) to any names that ring a bell.
Start a Conversation & Get a Quote
Now, reach out. Prepare a standard statement regarding your event. Include the date, event time, desired setup time, purpose, a number of guests, and any special needs. Then use your prepared statement to email all the vendors on your list. Take note not only of their answers but also their speed of response. Bryan says, "I ask myself, 'What is the first person-to-person interaction like, whether digital, on the phone, or in-person? Are they eager to talk and hear about what you're doing, or are they putting the onus on you? Do they have quick confident answers?'" Consider all of these factors in your evaluation.
Make a Spreadsheet
One of the trickiest pieces of the vendor selection process is keeping track of all the details. So take notes! Start a spreadsheet. If you're working with a team, use Google Docs so you can collaborate more easily. Then make columns for vendor contact information, pricing, order minimums, staffing requirements, and additional details. Rate the vendor on a scale of 1–10. When you look back at your roster of options later, you'll have an easier time making a decision.
How to Become an Event Planner
Good company makes for a memorable event, but the little details matter as well. Food, music, decorations and aesthetics are all important aspects of a quality party. If you're the organized creative among your group of friends, hosting gatherings or planning nights out, you might want to channel that passion into a career.
You don't have to be the life of the party to put together a successful soiree. In fact, many event planners prefer being "behind the scenes." Those who can remain calm under pressure, think creatively and negotiate a good deal are the ones who will succeed in the industry. Here's everything you need to know to start your career as an event planner.
The industry
The U.S. Bureau of Labor Statistics reports that event-planning jobs are due to grow by 10 percent by 2024, which is faster than average. According to an article by Entrepreneur, there are two distinct markets for event planners: the corporate market and the social market. Corporate planners are hired by companies to organize meetings, conferences and other work-related events. Social planners, on the other hand, cover weddings, birthday celebrations and other types of occasions.
Choosing your market
If you're new to the business, it may be easier to get started in the social market. Not only are you more likely to find clients among friends and relatives for social events like weddings or graduation parties, you'll also gain valuable experience in negotiating and organizing that will be useful in the high-pressure world of corporate planning
Sites for inspiration
Social media is crucial to becoming a successful event planner. Having a presence on Instagram, Facebook, and Twitter and, of course, having your own website will expand your following and build your brand. It takes time to attract customers, so be patient while being consistent with posts and your other promotional activities online. When someone is satisfied with an event you planned for them, they can credit you on social media and recruit potential customers
Why You Should Choose an Event Planner
Planning an event whether it is organizing for a conference, seminar or trade show involves many hours and varying degrees of skillsets to get the job done successfully. Attempting to put together an event without the necessary skills, time and resources, can cause the total cost of your event to go over-budget. Hiring a professional event planner will leave you with peace of mind knowing that the event will be highly organized and well run.
Equipment
If your event will feature speakers, they will need equipment to enhance their presentations. The list of available equipment is numerous and setting up the equipment will be difficult if you are not familiar with them. Planners can reach out to vendors and technicians they work with to arrange for such things as hand and table microphones, projectors, video recorders, dimming lighting systems and PA systems. If your event has teleconferencing options, they can organize the necessary communication links.
Dining and Catering
It's important to work closely with your caterer so they know what your plans are for the event.The caterer will be familiar with the location of the event and can plan an organized seating arrangement and layout of the food. Chairs, tables, tablecloths, dishes and cutlery can all be taken care of by the caterer, relieving you of all those stressful decisions. Dietary needs will need to be taken care for vegetarian guests, and food allergies will need to be taken into consideration when planning the menu
Overnight Guests
If you are planning a multi-day conference or trade show, out of town guests will need a place to stay. An event planner can arrange accommodations with local hotels or student housing at nearby campuses. Planners are experienced in negotiating special rates for your attendees and can block off rooms at hotels to ensure that no one is left without somewhere to stay. They can also organize transportation of guests to and from the event, especially if they are unfamiliar with the transportation options in your area.
Conclusion
Event planners are very detail oriented and live by their to-do lists. They can draw on their networking system and call upon contractors, vendors and suppliers to make your event successful. And most importantly, your guests will have a better event experience overall.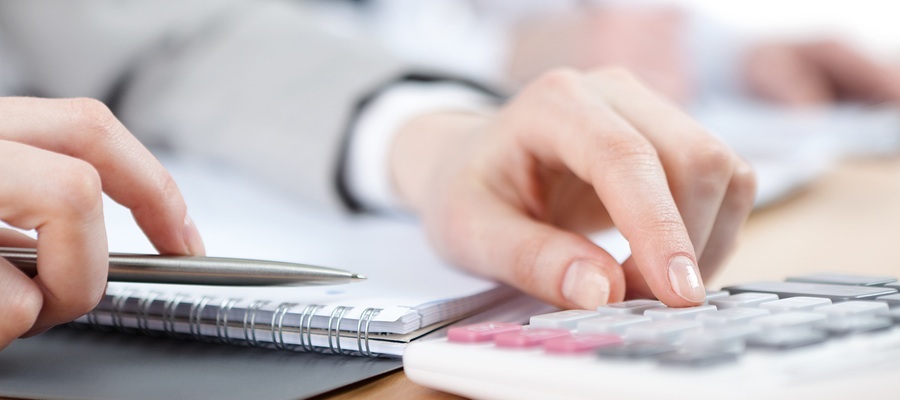 How to tell between a bad and a good event planner
What's the difference between a good and a bad waiter? What's the difference between a good and a bad Uber driver? What's the difference between a good and a bad personalised T-shirts designer?
There are careers where it is easier to notice who's excellent and who doesn't deserve your tip, but then there are others where the layers make it harder to see the flaws. Event planning is one of those.
Here's Printsome's list of what makes a good event planner:
Event planners usually work in teams that make it harder to see who's at fault. Then there are also the times when the backstage is hell but still the attendees leave satisfied because the production team was able to put on a veil over the problems. Is that still a good event planner?
Always has a plan B
C, D, E and F. When it's live, it's live and that usually means that anything can go wrong and when you least expect it. Good event planners always have a backup plan for anything from catering to technology. It's never a bad idea to keep things like spare laptops, batteries and cables at hands-reach in case something fails at a crucial moment.
Has an extensive list of contacts
Throughout their career, event planners will come across with all kinds of customers with all kinds of needs. Having an extensive list of contacts in your address book will increase the odds of finding the best possible professional for each event — may that be a speaker, supplier or caterer — and satisfy even the pickiest of customers. There's no such thing as knowing too many people, at least in this industry.