Moving from one place to another is a tedious task. However, sometimes it becomes mandatory when you get transfer in your job from one place to another. Some people need to relocate themselves in order to have better job and business prospects. Whatever is the reason, people always hate the chaos caused by moving to a different place.
Movers are regulated by federal, state and local laws. At the federal level, a moving company that carries goods across state lines (interstate) needs to be licensed by the Department of Transportation (the DOT does not regulate local movers). At the state level, laws vary widely, and several states (Alaska, Delaware, District of Columbia, Maine, Maryland, South Dakota, Utah, and Vermont) don't require moving companies to have a separate license. For those that do, verify that the licenses are current. We also recommend that your NJ movers be bonded and insured, both as proof that the company is legitimate and financial stability in case the worst happens and you need to file a claim.
Investigate Potential Movers
Once you know the basics about your potential moving companies, it's time to find out about people's experiences. You want to know get opinions from objective, third-party opinions based on dozens or hundreds of consumer evaluations. While almost every moving company has had some kind of complaints, having objective resources is important. Fortunately, there are a few excellent resources you can use for free. The U. S. Department of Transportation has a website devoted to its "Protect Your Move" program. There you'll find a link that will allow you to look up individual moving companies. You can also check the websites of MovingScam.com, ProtectYourMove.gov and the Better Business Bureau. It's a good idea to check all 3 to make sure you see a complete picture. Again, almost any mover who has been around for awhile will have a complaint from someone- you're looking for patterns of issues and how the movers attempted to resolve the issues.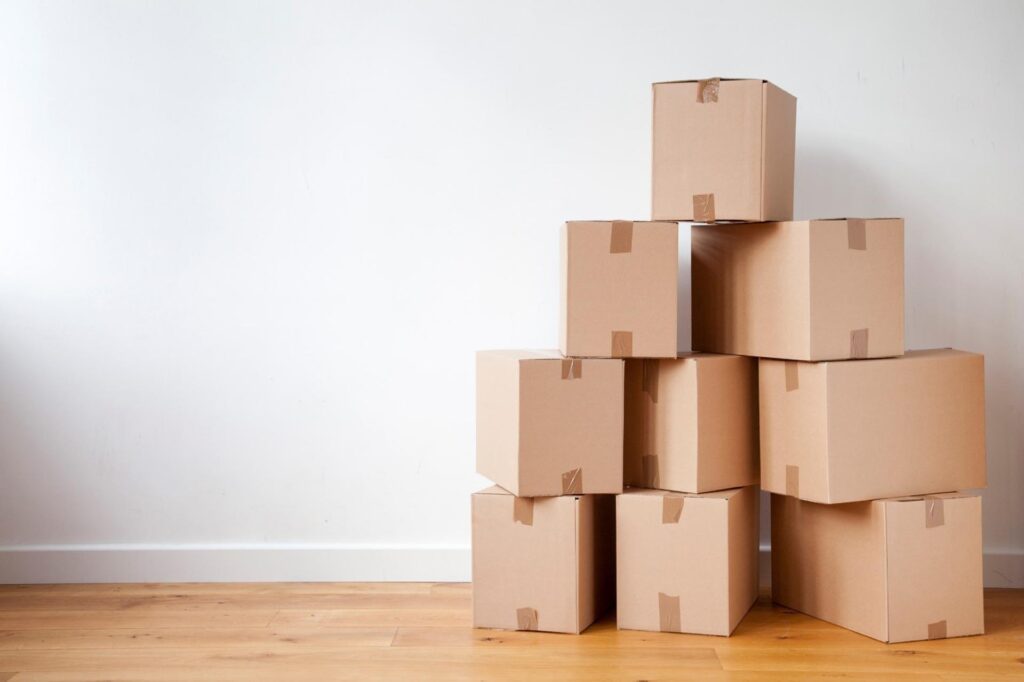 Plan Your Move
There's a huge temptation to just start the packing process with little or no planning. Unfortunately, it's also a huge mistake. You wouldn't start building a house without blueprints, and you shouldn't start your move without a basic plan. The plan doesn't need to be complicated, but it should include the following:
Number of days between now and your move date
Tasks required for your move, including getting moving supplies, changing your address, and packing
Number of rooms that need to be packed
Amount of help you'll have available from friends, family, and professional movers
Quantity of items you have in each room
Amount of time you have available each day between now and the move
If you assign tasks by day and closely monitor your progress as you go, you're much less likely to be surprised by running out of time.
Moving Checklist
One of the reasons moving is so stressful is the fact that there are so many details to track. All of your possessions (and much of your sense of security) are suddenly out of their usual places and "in flux." Most of the usual landmarks are about to change, from where to get groceries to what your new address and phone number are going to be.
This is where the moving checklist comes in. One of the great things about moving is that you're not alone- between 12% and 16% of American households move in any given year. That's more than 30 million people! Many of those people have contributed to several moving checklists in books and on websites. Use these checklists both as a source for your plan and a set of reminders for what needs to be done. Some of the items may not apply to your situation, but they should give you an excellent starting point.
Avoid Use of Packing Paper
When moving from one place to another, you need a lot of packing paper to pack and wrap all your belongings so that they can reach safely to their destination. Newspaper can be a perfect wrapping material for most of the stuff (except cloths). It will help you in reducing cost of packing and wrapping paper.
By following above said suggestions, you can reduce the costs of moving.