Signs it's Time to Upgrade Your Home's Electrical Panel
Faulty wiring issues
Faulty wiring is one of the leading causes of residential fires in the United States. The risk of a fire caused by faulty wiring dramatically increases based on how old your house is. Older wiring may not meet code, and wire insulation and other materials tend to deteriorate over time. Have a professional electrician inspect the wiring in your electrical panel and throughout your home
Installing new appliances
We're not talking about a new blender or toaster here. If you plan on installing a new hot tub, air conditioner, refrigerator, or other machine that consumes lots of energy, your electrical panel may not have enough power to keep those appliances going
Replacing fuses with circuit breakers
Fuses and circuit breakers both essentially perform the same function: they prevent short circuit or overload by disrupting (or breaking) electrical currents that channel to any connected devices. Fuses, however, are one-time use. When they detect that a current is running at too high of a level, the fuse will melt, interrupting the flow of electricity. Circuit breakers simply have to be reset
Excessive use of extension cords and power strips
If you find yourself plugging nearly everything into one power outlet via power strips and extension cords, it's a good idea to upgrade your electrical panel. You can allow each circuit to run straight from the panel or install a new electrical outlet and circuit, minimizing the fire hazard.
Planning ahead
Who knows the types of devices and appliances we'll be using ten or twenty years from now? If you're already remodeling or upgrading your home, it's a good idea to invest in some quality wiring, namely structured wiring, which consists of heavy-duty cables that enable the latest features in all your electrical devices. Structured wiring will also increase your home's value.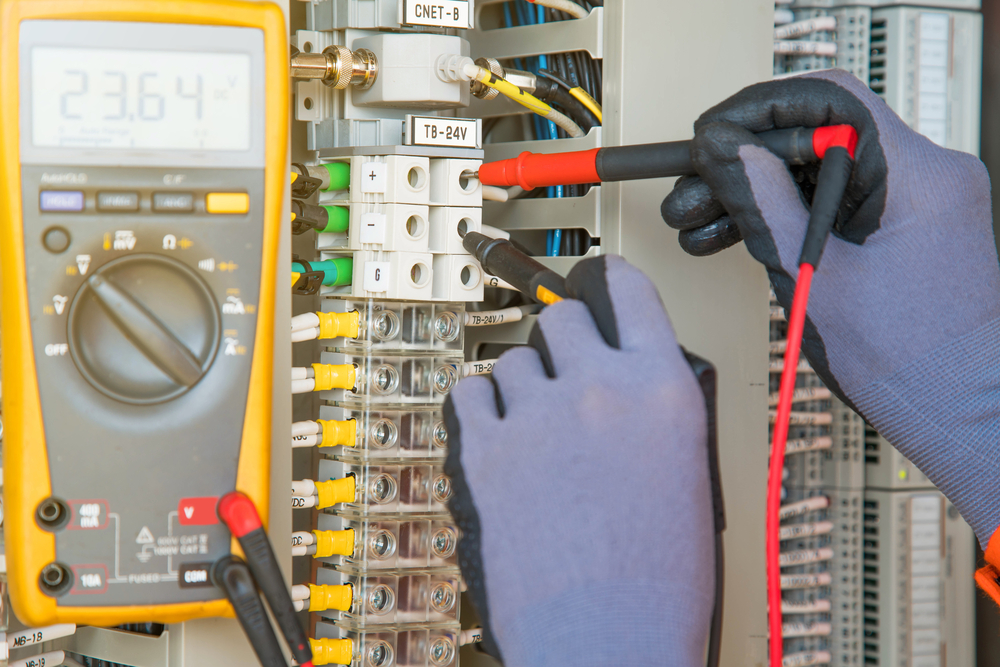 Electrical Panel Upgrades: Do You Need One?
Over time, things break or get old it is inevitable. There's a good chance your electrical panel is painfully obsolete compared to current day technology. You may even need to upgrade your entire electrical panel. But what exactly is an electrical panel and how do you know when it's time for a modern-day update?
Well, if you've had any difficulties with appliances working correctly or frequently blow fuses, it may be time to upgrade your system, but there are many indicators pointing you towards improving your electrical panel that you might not even be aware of.
What is an Electrical Panel?
An electrical panel is a central location in your establishment that connects all of the electrical wirings from both the interior and the exterior areas of your building. This also includes any installation that was added by your electric service provider. You might also call this your breaker or fuse box and is where you go whenever you need to turn the breakers on or off when you've lost power during a thunderstorm. Your electrical panel likely has a "main" circuit that controls your entire building's electricity, but they also have individual breakers dedicated to the various parts of your building. Each should be correctly labeled so that you can accurately identify the area of your professional space that is affected.
Why Should I Upgrade or Replace My Electrical Panel?
Most electrical panels made to support a small machine shop are made to operate at around 350 amps. However, as technology grows, power requirements will also continue to increase, and most modern spaces require more power than they were built to provide. If you're not sure about the electrical capacity of your current electrical panel, look on the inside of the panel door. In most cases, your electrical panel will have a tag which lists the panel's maximum voltage, current, and power dissipation capability for the panel and busses. Without a properly functioning electrical panel, you not only run the risk of electrical fires, but this could also affect access control systems, employee productivity, and video surveillance cameras which could result in a loss of revenue and/or compromise your workforce's safety.
How Do I Know It's Time For A New Electrical Panel?
If your building is more than 20 or 30 years old, you may need to make improvements to your electrical panel or, at the very least, schedule an appointment with a trusted electrician to look into it for you.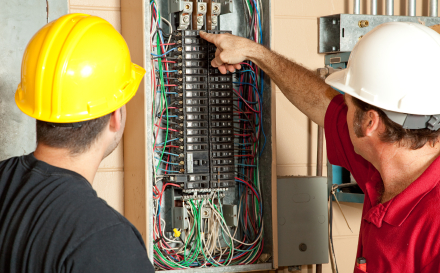 SIGNS IT'S TIME FOR A PANEL UPGRADE
In terms of importance, your electrical system is easily one of the most important components of your home, and your electrical panel is one of the key components in its function. Your electrical panel is critical to your electrical system, as it is responsible for taking the power from the line outside your home and distributing it throughout your home to where it's needed, but if your electrical panel is older, damaged, or just a bit outdated, it might not be able to perform its function as safely and effectively as you would like. Upgrading your electrical panel is something that every homeowner is likely going to have to do at some point in time during the life of their home, but many homeowners don't know the signs that indicate that your home is due for one. To help with that, our team of professional Fallbrook electricians have taken the time to put together this short list that will help you determine whether or not the time is right for an electrical panel upgrade for your home.
Your Breakers Trip Constantly
While the circuit breakers in your electrical panel are designed to trip when they are overloaded to help prevent them from overheating and prevent damage to your home, if your breakers are tripping what seems like constantly, it is a pretty clear indication that there's a problem. Breakers that constantly trip are most often a sign that your electrical panel just isn't equipped to distribute the amount of power your home needs for its normal function, and your breaker will usually trip in order to protect itself. While technically, this means that your breaker is working like it should, if your breakers are constantly tripping, the best solution is to upgrade to a new electrical panel that is designed to cope with the electrical needs of your home.
Breakers That Won't Stay On
Resetting a circuit breaker after it trips is usually a fairly easy task, but if you find that your breakers won't stay on, even after resetting them, it is usually a sign of a larger problem that is going to require the attention of an electrician. Usually, this is simply an indication that there is something wrong with that particular circuit, but sometimes, it can indicate a problem with your panel as a whole, and if that's the case, the best bet is going to be to have a professional come in and provide you with an upgrade
Your System Has Fuses
Fuses were a standard feature in electrical panels for homes for a number of years, but by today's standards, they are quite outdated, and can even be unsafe to have in your home. Fuses were designed for a time when the electrical demand in the average home was much lower, and as that demand continues to increase and increase year after year, having fuses in your home becomes that much more dangerous. When a fuse blows, it doesn't always cut off the electricity to that circuit in your panel, which can be a very serious fire hazard. If you still have fuses in place, it is high time that you call in the professionals and have them upgrade your electrical panel to something a bit more contemporary.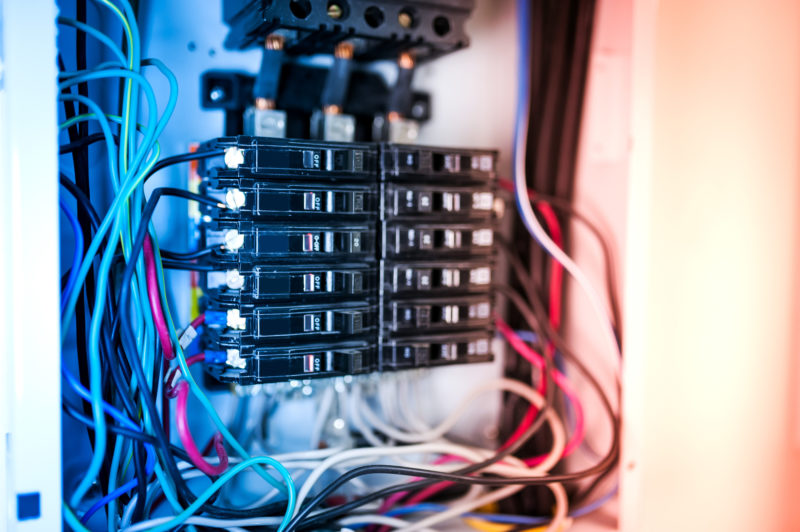 Give Your Home An Electrifying Upgrade
What's the capacity of your service panel?
Electrical panels are one of those things that just work until they don't. Most homeowners know how to reset a circuit breaker that trips, but few people besides electricians give the industrial grey box in the garage or laundry room much thought until the lights go out
Why do amps even matter?
Amps are a measure of how much electricity can flow through a circuit. Your home is divided into multiple circuits, which all meet at the service panel.
Advantages of a 200 Amp Service Panel
Safety
An upgraded service panel can let your home electrical system use more power safely. Even if you aren't tripping the breakers right now, a 100 amp panel in a modern home is running far too close to capacity to be safe for long term use.
More Circuits
Even if your current system has a total capacity to meet your home's needs, the individual circuits are often limited. Smaller service panels have less room for circuits, and those circuits are usually rated for lower amp draw than larger panels
Room to Grow
If you're considering any major home upgrades like a backyard pool  or a basement bar, upgrading to a 200 amp service panel will give your power to spare. It's also a good starting point if you're planning to upgrade your office or home theater, which can be major power sinks even with modern equipment.
Is It Time for an Electrical Panel Upgrade?
Did you know that from 2012 to 2016, eight in 10 home fires in the US involved electrical malfunctions? These fires caused a yearly $1.3 billion in property damage within that period. Each year, they resulted in 440 fatalities and another 1,250 injuries.
The Electrical Panel Is as Old as Your 40-Year-Old House
In the US, more than half of all occupied homes are almost 40 years old. A third of these were even built prior to 1970, which means they're almost half a century old!
Your Circuit Breaker Often Trips
A circuit breaker should "trip" when it overloads—this is a safety feature that prevents hazards. But if your circuit breaker always trips, that's a solid sign you need an electrical service upgrade. It means that the electrical panel can no longer handle your electricity requirements.
Lights Keep Flickering or Usually Turns on and off
Do your house lights flicker when you power on your air conditioner? Perhaps they go on and off whenever you run any high-wattage appliance. Either way, this can mean that your electrical panel is already going beyond its capacity.
The Electrical Panel Gets Warm or Emits a Burning Smell
The heat or burning smell can indicate severe overloading. These signs can also mean a failed circuit breaker or a disconnected wire. All these issues can trigger a house fire.